I am currently at the airport waiting to get on myplane but here is a post I put together before I left
.
The fabulous and fashionable Jessica of
What I Wore
recently hosted a safari fashion challenge, calling on bloggers to put together their best safari looks. Since I currently have been wearing nap-time clothes I jumped (remember jumping is good for my lungs) at the opportunity to play dress up and create a fun safari look. The first element I thought of was my Mom's vintage cheetah belt, which I immediately requested her to bring over. Really the cheetah belt set it off.
Clearly I had a lot of fun with this challenge, here are my out-takes from my dress up session.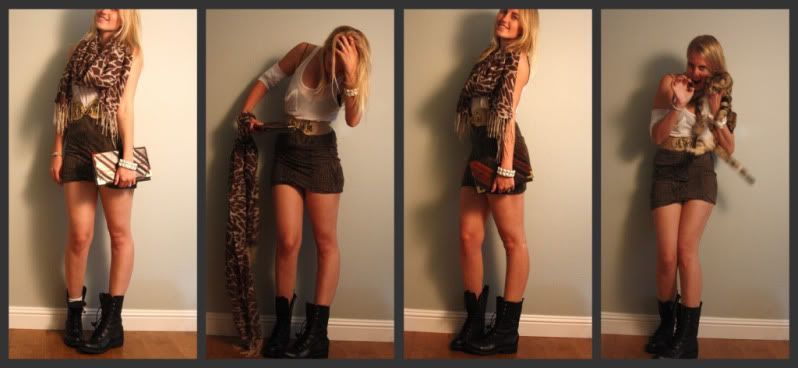 I
am wearing, Kain Tank top, Urban Outfitters skirt, Giraffe Cashmere Scarf, Vintage Cheetah belt,
Abercromebie
Jacket, Vintage Clutch, Steve Madden Boots,
Rodarte
for Target Dress