There are some celebrities, like Princess Diana, who I remember being household names for as long as I can remember. Donald Trump happens to be another iconic name I remember being mentioned in my household at an early age. I believe it was his first wife Ivana, who shares the same Czech origins as my Mom and Gma, that made the Trumps a topic of discussion in our house. I remember getting excited every time I saw blurbs about the Trumps in magazines, like when I spotted
Ivanka
Trump as a model in Seventeen magazine.
Finally in the 2000's Donald Trump joined in on the Reality TV phenomenon and we were able to get more of The Donald every Thursday night firing away at people. My Dad and I were big fans of the first couple seasons of The Apprentice. I really like that Donald Trump knows himself, rocks a signature style and even has a catch phrase. I've read quite a few of his books and really enjoy his perspective on life, goals and business. He's had his ups and downs but nothing seems to be out of reach for Mr. Trump, and I think that is a great mindset to have when setting goals, whether or not you are applying it to business. I hope to always remember to have that drive and ambition in my own life. Besides confidence and ambition are the best accessories you can rock with any outfit, or signature hair piece or comb over for that matter.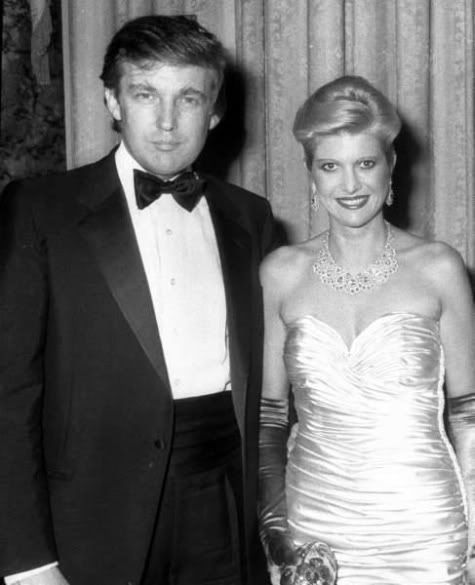 The Donald rocking his signature look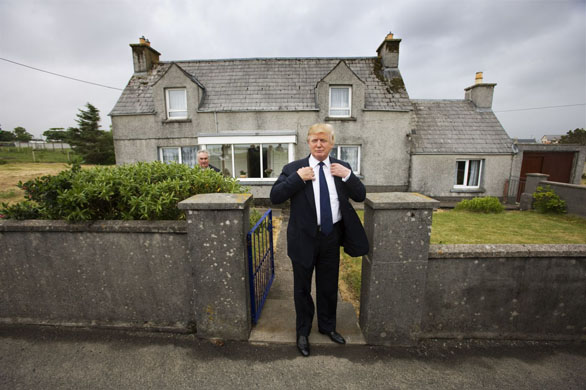 He sure loves beautiful ladies.
The Iconic Trump Tower.
Donald Trump has accomplished a heck of a lot but I actually think you can gauge some of his success by looking at the fabulous daughter
Ivanka
. Ivanka is another one of my style icons, and deserves her own post one of these days.
In fact my family and I are such big Donald Trump fans for as long as I can remember we have celebrated Donald Trump's birthday.
And this coming Monday we will celebrate Donald's birthday just like have every other year.
Uh oh....To whoever misspelled Donald on those cakes...You're Fired!