With the New Year and New Decade approaching fast I decided to look back at some of my favorite red Carpet gowns from the decade. This is just a sampling of the gorgeous gowns we saw over the past ten years. There were many great looks and wild statements made in 2000's. I mean the decade started off with JLo's legendary down to there Versace statement dress, Bjork's swan dress and most importantly a Britney Spears kicking off her reign in a flesh colored body suit. The following are my favorite Oscar and Golden Globe looks, I'm sure I forgot many favorites as well.
2002 Oscars
Jennifer Lopez in Versace. Quite a different look from the Versace dress cut down to there. I loved this dress and hairstyle. Although I rememebr it not being that well received.
Image from http://music.donyell.net/JENNIFER/oscars8.jpg
2003 Oscars
Kate Hudson in Versace. Got to love the lace. Kate is beauty.
Image from Harpers Bazaar
2005 Oscars
Hilary Swank in Guy Laroche
2006 Oscars. I love surprises in dresses, like this cut out back.
Gwyneth Paltrow in Stella McCartney. Just gorgeous. Those two ladies sure work well together.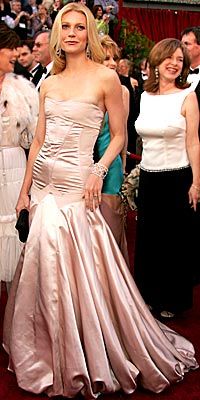 Image from http://www.rothschildimage.com
2006 Oscars
Keira Knightly in Vera Wang. I love the cut of this dress, one shoulder and the color.
Image source unknown
Michelle William also in Vera Wang. This dress stood out and is so memorable. It makes me want to rock yellow.
Image source unknown

2007 Golden Globes
Reese Wither spoon in in Nina Ricci. Again another Blonde rocking the yellow.
Image from Getty Images
2007 Oscars
Reese Witherspoon in Nina Ricci. LOVE this dress the ruffles are fabulous!
Image from JustJared
2008 Oscars
Cameron Diaz in Christian Dior. This dress couldn't be any more perfect. Ruffles. Pink. Just fabulous.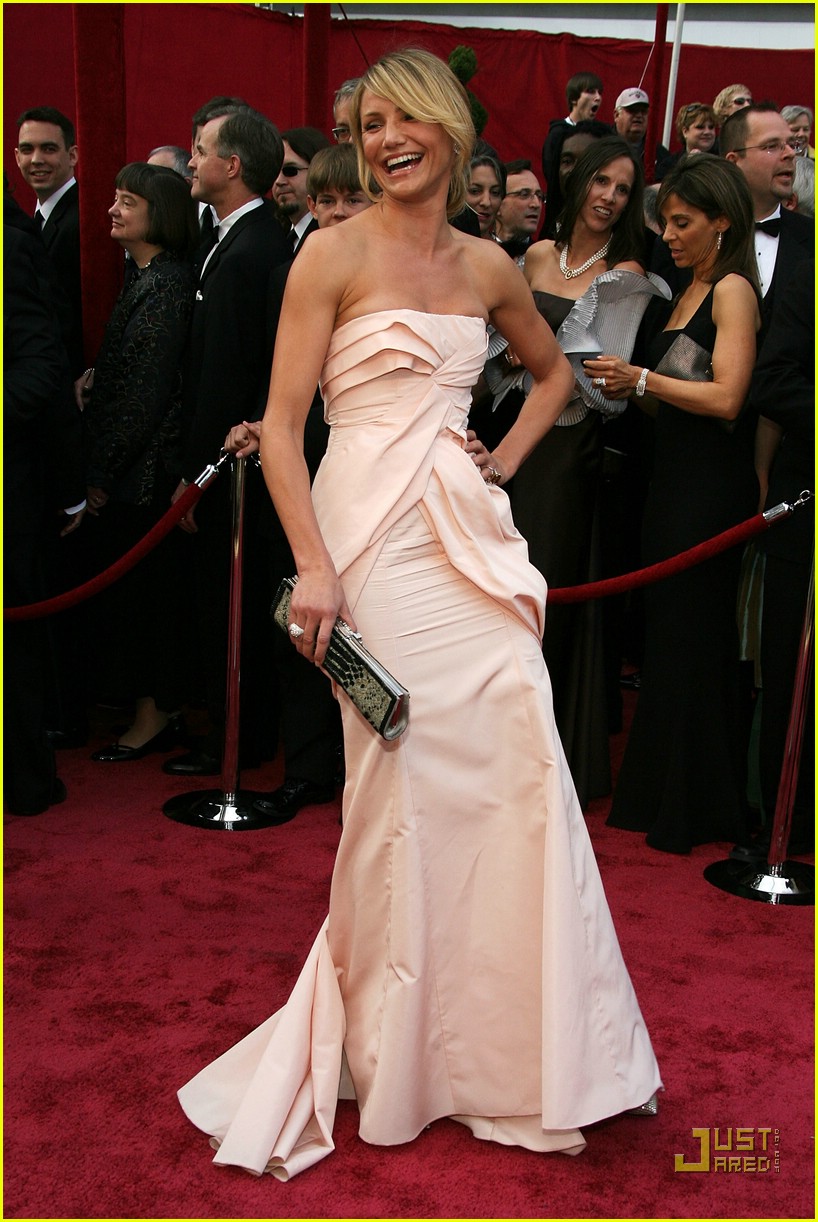 Image from JustJared
2009 Golden Globes
Eva Mendes in Dior. I love the side bow/ruffle and the pop of turqiouse thanks to her Van Cleef and Arpels necklace. I have a statement "turquoise" necklace that I need to bust out.
Image source unknown
2009 Oscars
Miley Cyrus in Zuhair Murad. I think this dress is PERFECT! Totally reminds me of a Barbie dress and I love it.
Image source unknown
I guess I prefer pink, ruffles and strapless dresses. I can't wait to see what dresses will be hitting the red carpet in the next decade. And I wonder if the 2010 Grammy Red Carpet will start us off with a statement dress of the decade like Jlo's Versace dress did at the 2000 Grammy Awards. You know we can expect some craziness from Rhianna,, Beyonce and Lady Gaga. I can't wait!