As I mentioned earlier I have watched Breakfast at Tiffany's a few time this week. Definitely expect a
Stye

Icon
post for all the pictures I took! But for now I am on a mad search for some tasseled ear plugs like Holly's. I wear ear plugs every night and think these would make my ear plugs feel much more glamorous! They are like earrings but are ear plug, genius!So far my googling has only yielded home made looking ones, I suppose I could
DIY
, but they certainly don't have to same glamorous feel as Holly's. My search continues.
Only Holly can make sleeping in look this glamorous.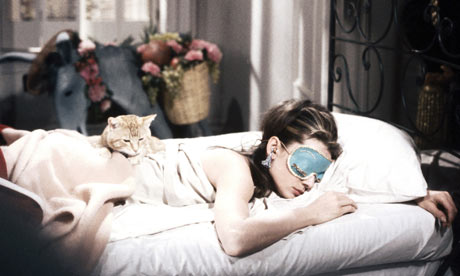 Image from Everett Collection/Rex Features
Image source Unknown
And of course the pictures I took of my TV:
I wouldn't mind a nightgown like hers either.
She makes me want to drink everything out of my champagne coupes!